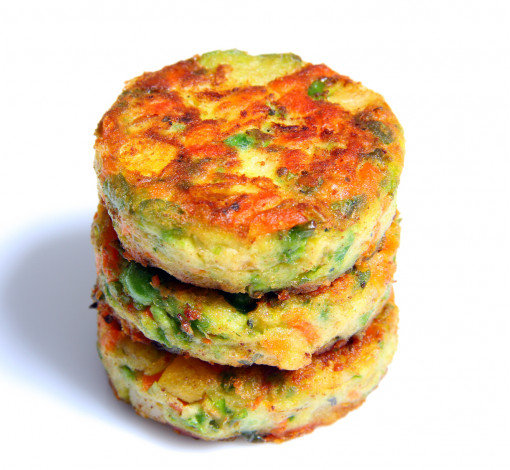 Vegetable fritters
Preparation: 30 min

Baking: 35 min

Number of portions: 2
Ingredients
2 carrots
1 courgette
1 potato
4 cauliflower florets
1 egg
50g flour
60g grated cheese
4 tablespoons of rapeseed oil
Preparation
Wash and peel all the vegetables and dice finely. Steam for 20 minutes and then blend with half the grated cheese.
In a bowl, beat the egg with the rest of the cheese.
Pour the flour into a dish. Make balls in the palms of your hands with the vegetable puree, and then roll them in the flour and finally the beaten egg.
Cook them in a frying pan in very hot oil. Serve.