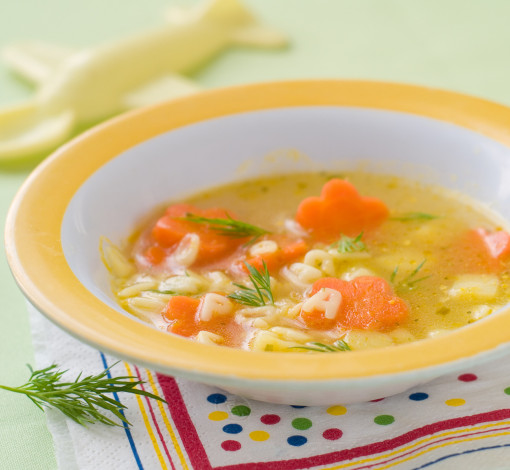 Vegetable and pasta soup
Preparation: 15 min

Baking: 30 min

Number of portions: 2
Ingredients
1 small potato
1 small carrot
1 small handful of green beans
9 measuring scoops of follow-on formula
1 level tablespoon of alphabet pasta or pasta stars
1 knob of butter
Preparation
Peel and chop the vegetables. Cook them in a large saucepan of boiling water for about 15 minutes.
Blend, and then pour the mixture into a saucepan.
Add 270mL of water and gently cook for about 5 minutes.
Then pour in the pasta and cook as per the cooking time indicated on the packet. Add 9 measuring scoops of follow-on formula at the end of the cooking time.
Add a knob of butter before serving.