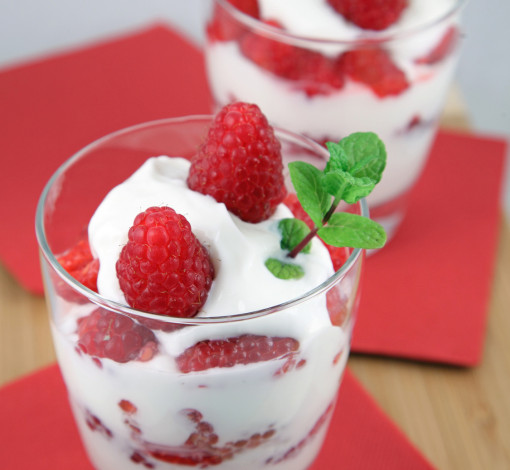 Ricotta and raspberry verrines
Number of portions: 4
Ingredients
350g raspberries
200g pasteurised ricotta
30g powdered sugar
1 egg white
Salt
Preparation
Carefully wash the raspberries and strain them on kitchen paper.
In a large bowl, whisk the sugar and ricotta.
In another container, add a pinch of salt to the egg white and whisk. Fold this in carefully with the ricotta.
In 4 verrines, alternate layers of ricotta and layers of raspberries.
Serve chilled.