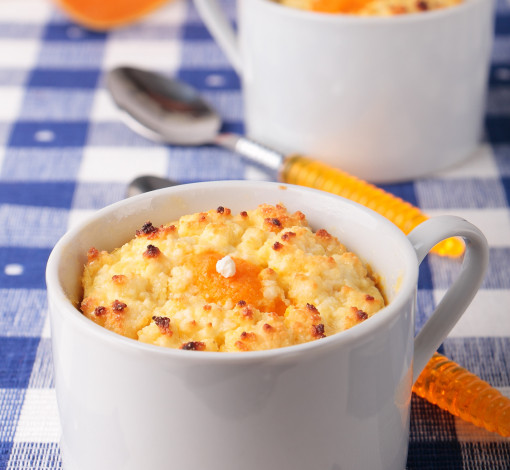 Pumpkin gratin
Preparation: 15 min

Baking: 30 min

Number of portions: 1
Ingredients
100g pumpkin
1/2 onion
1 potato
10g grated parmesan
1 pinch of grated gruyere cheese
1 knob of butter
Preparation
Wash, peel and then chop the vegetables and onion. Boil in a saucepan of water for about 20 minutes until soft.
Blend into a puree with the butter and parmesan.
Pour your mixture into a gratin dish and sprinkle with grated cheese.
Brown for a few minutes in the oven.
Serve.
No need to add salt because it is already included in the cheese