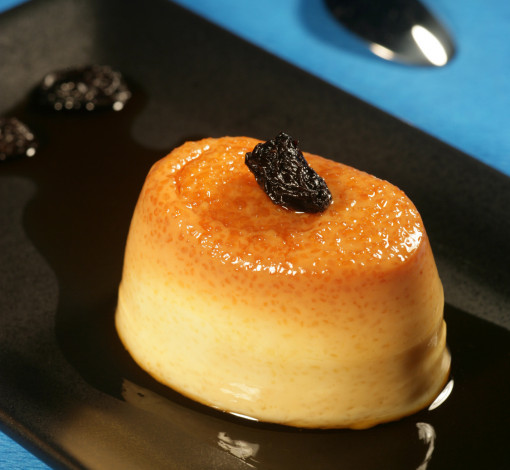 "MAURITIUS" Semolina mousse with raisins
Preparation: 15 min

Baking: 20 min

Number of portions: 6
Ingredients
100g semolina
50mL semi-skimmed pasteurised milk
150g powdered sugar
80g butter or margarine
4 eggs
50g raisins
1 pinch of salt
Preparation
In a saucepan, cook the semolina in the milk as per the instructions on the packet. Add the butter and the sugar. Off the heat, add the egg yolks.
In a large bowl, whisk the whites with a pinch of salt and then fold into the mixture. Add the raisins.
Pour the preparation into a springform cake tin and place in the oven for about 20 minutes at 180°C.
Serve hot.