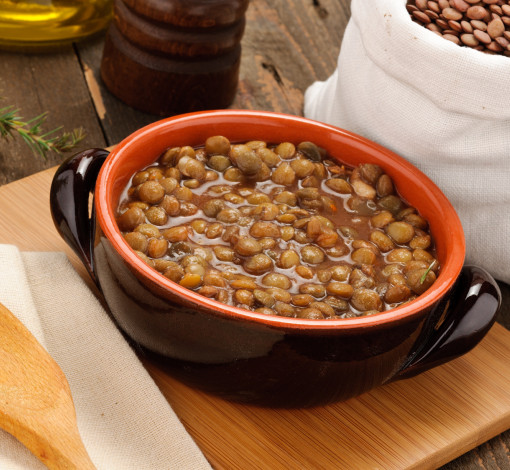 Lentil soup
Preparation: 10 min

Baking: 60 min

Number of portions: 1
Ingredients
50g lentils
1 carrot
1 sprig of thyme
1 tablespoon of crème fraîche
Preparation
Wash, peel and slice the carrot into rounds. Rinse the lentils.
Pour 50cL water into a saucepan and cook the carrot and lentils with the sprig of thyme for about 1 hour.
Once the lentils and carrots are well cooked, remove the sprig of thyme, add the cream and blend your mixture.
Stir and serve.