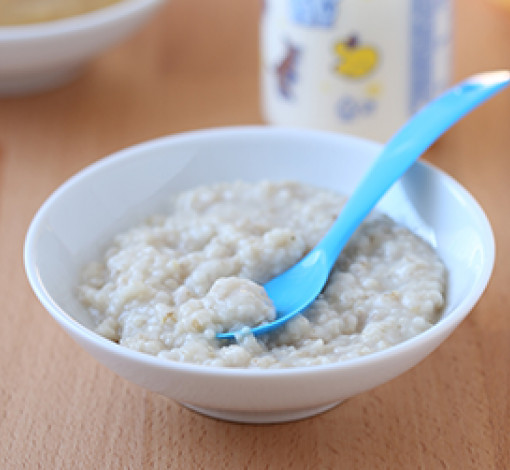 Leek and mushroom risotto
Preparation: 15 min

Baking: 20 min

Number of portions: 2
Ingredients
80g of basmati rice
50g of leeks cut into small pieces
50g of mushrooms cut into small pieces
400mL of vegetable or chicken stock
2 tablespoons of olive oil or sunflower oil
30g of growing-up milk formula
60mL of water
Preparation
Heat the oil in a small saucepan. Add the leeks and fry until they soften.
Add the mushrooms and cook for 2-3 minutes. Add the rice and cook for 1-2 minutes until it is coated with oil.
Add the stock and stir well.
Reduce the heat to low and let simmer for 10-15 minutes, until the rice is cooked and the stock is absorbed.
If the rice is undercooked, add more stock and cook for longer. Add the growing-up milk formula and 60mL of water to the mixture. Stir, then serve.