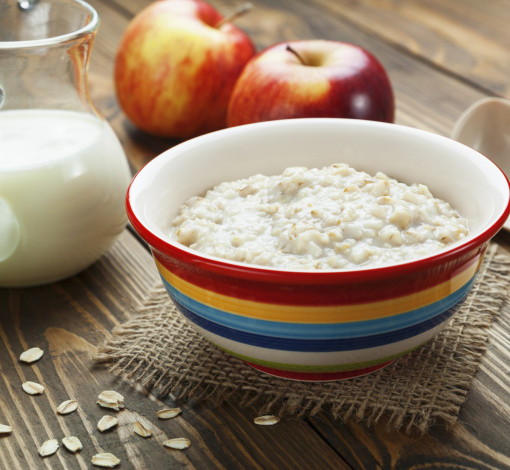 Infant porridge cereal with apple
Preparation: 10 min

Baking: 25 min

Number of portions: 1
Ingredients
1 apple
25g infant cereal
15cL follow-on formula
Preparation
Wash and peel the apple. Dice finely and remove all the pips. Cook for about 20 minutes on a low heat in a little water, and then blend until smooth.
Put the compote in a saucepan and mix with the reconstituted follow-on formula. Add the infant cereals and leave for 5 minutes on a low heat to absorb the liquid.
Blend again and then serve warm.
This dessert is a source of dairy and fruit. There is no need to give your baby another dairy product.