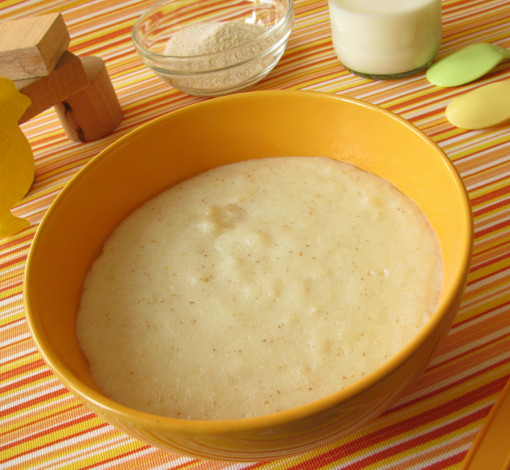 Infant cereals with yogurt
Preparation: 10 min

Baking: 10 min

Number of portions: 1
Ingredients
1 plain yogurt
100mL reconstituted follow-on formula
1/3 egg yolk
10g infant cereal
Preparation
In a saucepan, mix the yogurt, milk, egg yolk and infant cereals.
Cook this mixture for 10 minutes on a gentle heat, stirring regularly.
Pour into a bowl and serve warm.
This dessert is a source of dairy and fruit. There is no need to give your baby another dairy product.