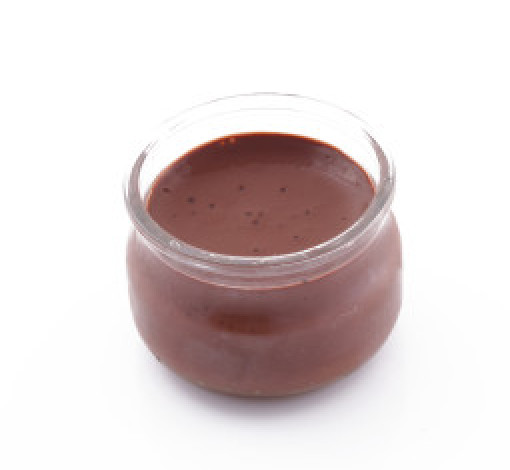 Chocolate pudding
Preparation: 10 min

Baking: 5 min

Number of portions: 2
Ingredients
200mL of rice milk
30g of dark chocolate
20g of sugar
2g of agar-agar
180mL of water
6 level measuring scoops of follow-on formula
Preparation
In a saucepan, combine 200mL of rice milk, the chocolate and the sugar. Bring to a boil.
Remove the chocolate preparation from the heat and add the agar-agar. Whisk. Leave to cool.
Reconstitute the follow-on formula in a bowl by mixing 10 level measuring scoops of the formula with 30mL of water.
Slowly add the reconstituted formula to the chocolate preparation. Mix well. Pour your mixture into small pudding jars. Leave to chill for a few hours before serving.