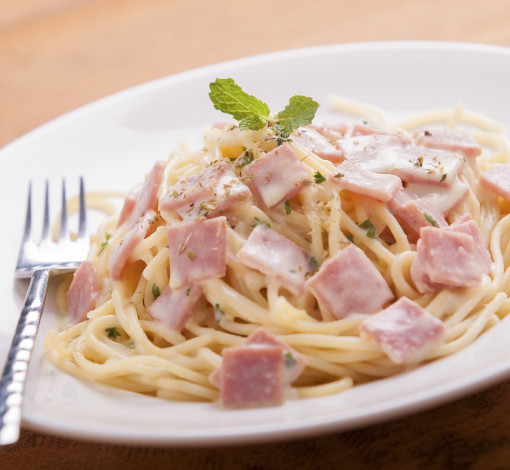 Carbonara noodles
Preparation: 10 min

Baking: 20 min

Number of portions: 1
Ingredients
40g noodles
10g grated parmesan
25g cooked ham
50mL follow-on formula
1 level teaspoon of flour
Preparation
Cook the pasta as per the instructions on the packet.
In a saucepan, blend the flour with the reconstituted milk and gently heat for 10 minutes, stirring regularly. Remove from the heat and add the previously diced ham.
Place the noodles in an oven dish and cover with the sauce. Sprinkle with parmesan. Brown for a few minutes.
Serve.