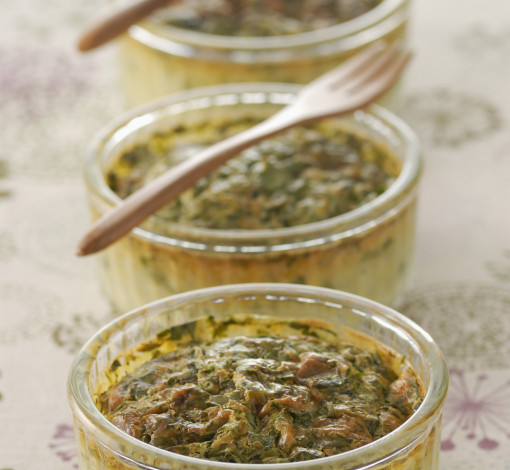 Broccoli and cauliflower flan (Ivory Coast)
Preparation: 10 min

Baking: 25 min

Number of portions: 6
Ingredients
240g broccoli
385g cauliflower
15cL crème fraîche
3 whole eggs
30g butter
Preparation
Wash the cauliflower and the broccoli, and then strain. Chop the cauliflower florets and the broccoli and set aside.
In a frying pan, melt the butter and cook the rest of the cauliflower and broccoli with the crème fraîche.
Once your vegetables are well cooked, mash using a fork or masher. Add the eggs and mix.
Butter 6 small dishes and place the broccoli and cauliflower in them.
Cover with your mash and place in the oven in a bain-marie for 15 minutes.
Serve warm.
This flan is the equivalent of one portion of meat or fish.