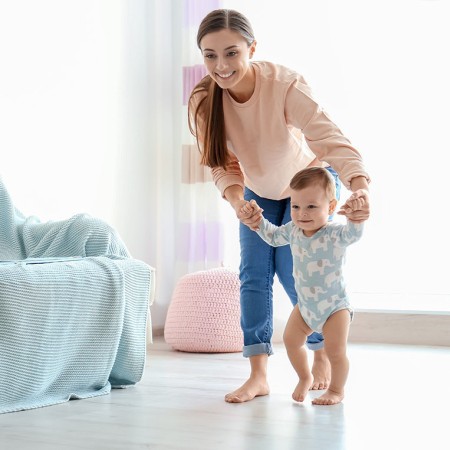 Parent corner
Becoming a parent is like a marathon that leaves you feeling both elated and exhausted.
Your pace has changed. Your baby has turned your routine upside down—it's only natural that you should feel tired and overwhelmed.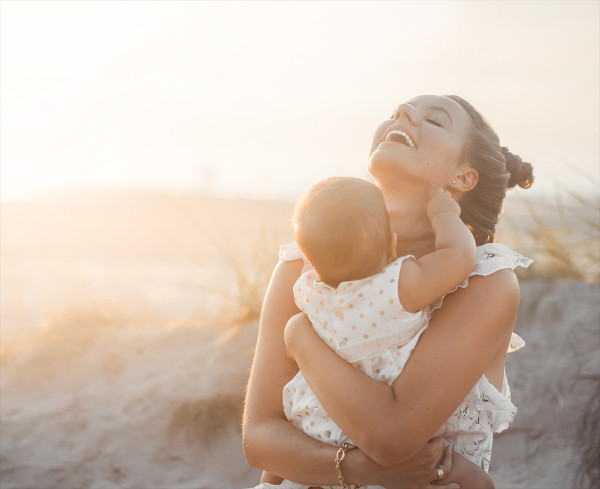 Being a mum
The emotional and hormonal upheavals of birth can trigger natural "baby blues": don't wait to be on the verge of collapse to ask for help. Speak to your child's doctor, to other mums, and to women in your family for reassurance and help to get through this phase.
Once your baby is 4 months old, you will be able to start pelvic floor therapy. This is an occasion to get in touch with your body again and is very important for your life as a woman. Take care of your breasts with moisturising creams. Finish off your shower with cold water to tone your skin. You can also couple these simple rituals with basic exercises for working your pectoral muscles, which support your chest.
Don't be in a rush to lose the weight you gained. Gradually resume physical activity, for example by walking for half an hour every day. Strolls with your baby in her pram are a lovely way of getting back into shape. Taking care of your baby can be a sport in itself: remember to bend your knees when you pick her up from her playpen to protect your back. Swimming is also an excellent fitness sport, including during breastfeeding. Many swimming pools organise baby swimming classes, which can be a wonderful opportunity for playing and sharing with your child.
Going to the hairdresser's, getting a new outfit will help you get your bearings again, and will offer quiet moments all to yourself.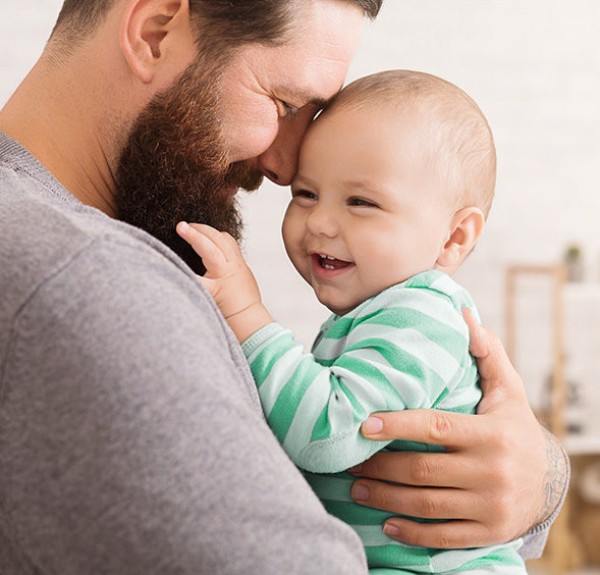 Being a dad
Some men only feel that they are dads once they are holding their baby. Others will get involved from the onset of pregnancy or after the first ultrasound.
Your baby's arrival turns your habits upside down, too.
Your wife is becoming a mother, you feel the weight of new responsibilities.
You will be sharing your values with your child, educating her, finding the right way of affirming your authority.
Find your place: the mother-child bond is so powerful that some men think this will be difficult. Find support from your wife.
Sharing games and activities with your child, even when she is very young, is a good way of discovering the joys of fatherhood before the responsibilities of your new role.
From the start, get involved in all the minutiae of caring, protecting, and educating your child.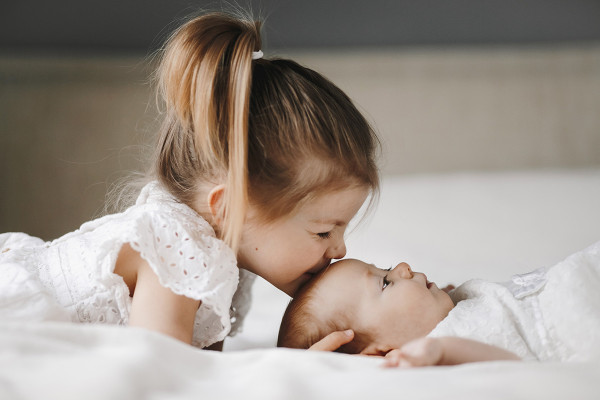 Being a family
Your children will react differently to the arrival of a new member in your family.
Some will be very excited about welcoming a future playmate, while others may be afraid, worried, or jealous. Between 1 and 3 years, children are more likely to be jealous, get into mischief, or even regress to have your attention.
Helping your eldest child
Include your eldest from the moment you are pregnant to the birth of your baby to make sure that he doesn't feel neglected. Show him that the arrival of his brother or sister will give him a special status as the eldest, and will not change your love for him.
Once your baby is born, encourage interaction between your children. If your eldest is old enough, you can entrust him with small responsibilities, like holding baby under your supervision, helping you change her nappy, or handing you things. Also remember to schedule special one-to-one time with your eldest.